Op 20 april 2022, waren de leden van de Nederlandse Geotextiel Organisatie en het KIVI welkom bij de bouwcombinatie Sassevaart op het imposante project Nieuwe Sluis Terneuzen.
Daar hebben we kennis gemaakt met innovatieve oplossingen van geocomposiet ter bekleding van de bouwputwanden voor de sluishoofden. Met recht sluishoofden van groot formaat!
Ook nieuwsgierig naar de bijzondere en praktische toepassingen van dit geocomposiet of andere geokunststoffen, wordt een lid bij NGO.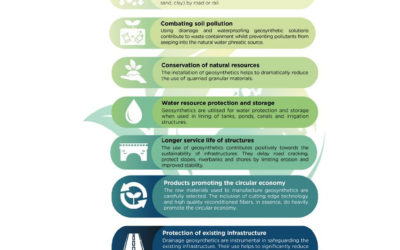 Sustainable development and resource...
read more