Global sites
International Geosynthetics Society (IGS)
Website met hyperlinks naar de officiële IGS journals en reviews van officiële documenten uitgegeven door internationale organisaties en informatie over ontwerp- en rekensoftware.
Ook de volgende sites gaan over, of hebben raakvlakken met geokunststoffen.
Nederlandse sites
Geonet
Platform voor geotechniek: publicaties, kennisbank, software, discussie. Ook actuele ontwikkelingen.
Site: www.geonet.nl
CROW, kenniscentrum voor verkeer, vervoer en infrastructuur
RAW-systematiek, uitgebreide agenda (vooral Nederland), cursussen, congressen en publicaties. Uitgave tijdschrift Wegen.
Site: www.crow.nl
Bibliotheek Technische Universiteit Delft
Catalogi, publicaties, databases en meer op gebied van technische wetenschappen.
Site: www.library.tudelft.nl
Europese sites
Deutsche Gesellschaft für Geotechnik (DGGT)
Site van Duits instituut voor geotechniek, ook uitgever van blad Geotechnik. Richtlijnen, aanbevelingen, veel aandacht voor geokunststoffen.
Site: www.dggt.de
Institution of Civil Engineers (ICE)
Uitgebreide site van Britse ingenieursvereniging. Bibliotheek met zoekmogelijkheden (o.a. geokunststoffen), nieuws, publieksinformatie.
Site: www.ice.org.uk
Forschungsgesellschaft für Straßen- und Verkehrswesen (FGSV)
Compacte site van Duits onderzoeksinstituut voor de wegenbouw. Onderzoek, congressen en publicaties, ook op gebied van geokunststoffen.
Site: www.fgsv.de
Amerikaanse sites (USA-georiënteerd)
Geosynthetic Institute (GSI)
Informatieve site met nieuwsbrief; te bestellen publicaties en proceedings; internet cursussen.
Site: http://www.geosynthetic-institute.org
Industrial Fabrics Association International (IFAI)
IFAI is een organisatie van leveranciers en gebruikers van textielen. Doorverwijzingen naar meer dan 2000 leden, uitgebreide lijst van publicaties, agenda-informatie en goede zoekmogelijkheden op de site.
Site: www.ifai.com
Geosynthetic Materials Association (GMA)
Site van de geosynthetische industrie, gelieerd aan de IFAI. Technische artikelen.
Site: http://gmanow.com
Geosynthetica
Grote databank met publicaties en andere informatie op het gebied van geokunststoffen, nieuws en agenda.
Site: www.geosynthetica.net
International Erosion Control Association (IECA)
Veel informatie over erosiebeheersing. Laatste ontwikkelingen, publicaties en een agenda met evenementen in deze sector.
Site: www.ieca.org
Geotechnical & Geoenvironmental Software Directory (GGSD)
Meer dan 1400 softwareprogramma's op het gebied van geotechniek en milieu. Verder links naar verwante sites en een nieuwsbrief.
Site: www.ggsd.com
Geofoam Research Center (Syracuse University)
Universitair onderzoekscentrum op gebied van EPS, op de site veel informatie. Ontwerp, toepassingen, praktijkvoorbeelden, onderzoek en standaarden.
Site: http://geofoam.syr.edu
NG0 IGS – Netherlands
Nederlandse Geotextielorganisatie (NGO)
Dutch chapter of the IGS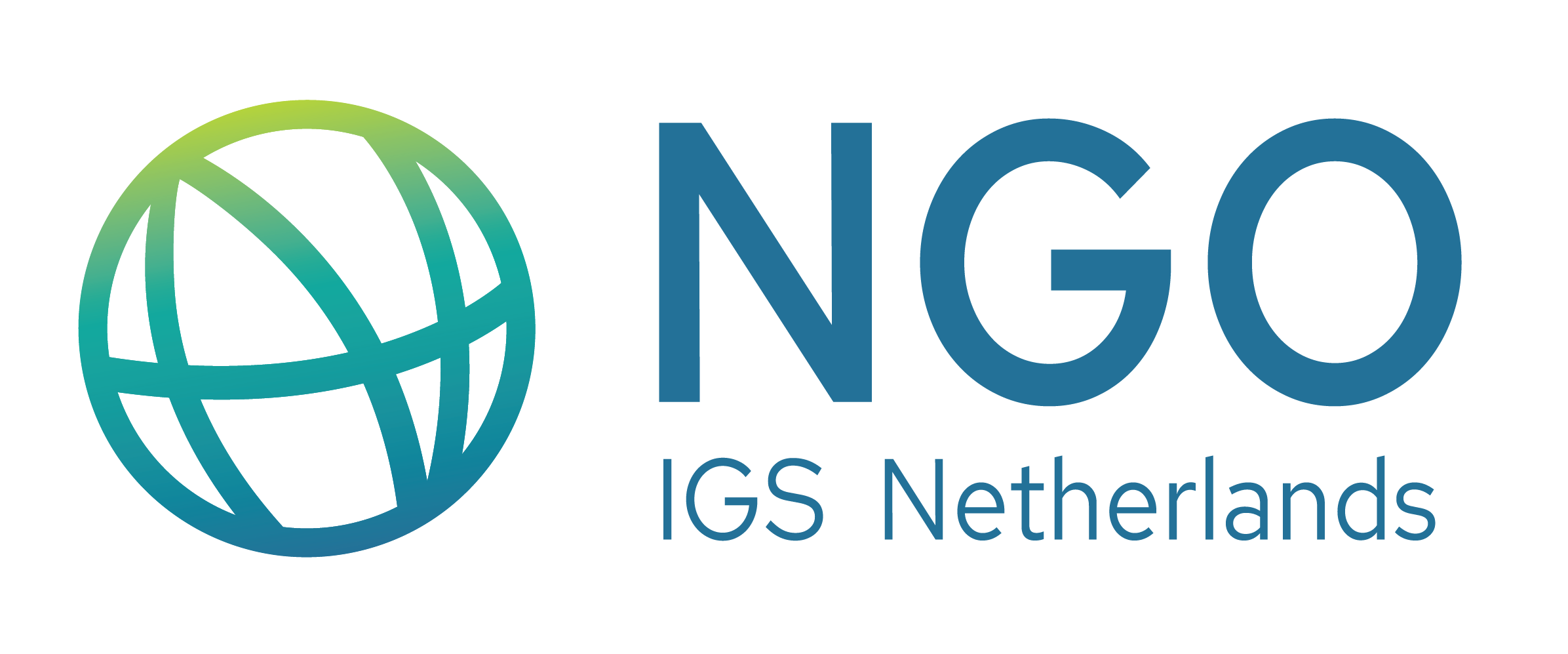 NGO IGS-Netherlands
De NGO is de Nederlandse afdeling van de International Geosynthetics Society (IGS). Het IGS is een wereldwijd netwerk van deskundigen op het gebied van geokunststoffen.
Contact
Contactpersoon: Joop Groenveld
Tel/WhatsApp: +31(0)6 50 64 67 60
E-mail: mail@ngo.nl
Word lid
©NGO 2023 l website: whitepoint.nl